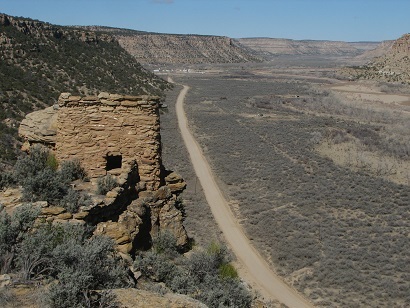 Largo (Canyon) School Ruin Looking North

Dine' is Navajo for 'the people' and the Dinetah is where the tribe has its origins. The Navajo, as a 'formal' tribe, is historically recent coming together in the aftermath of the Pueblo revolt at the end of the 17th Century SouthEast of what is today Farmington, New Mexico. This history is fascinating, though not fully documented.
The 'pueblitos' of this area were built largely for defensive purposes and it is believed that they were for defense from raiding Utes coming from the North, not retaliatory Spaniards coming from Santa Fe further SouthEast.
This is predominately oil and gas land which means plenty of roads, but all of these sites would be difficult to visit under wet conditions. For more info see the BLM Website.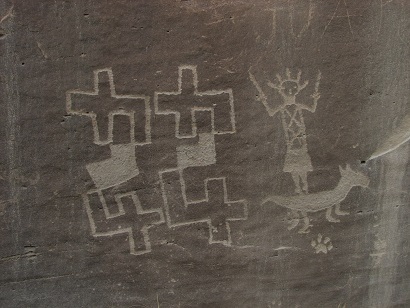 '44' Panel in Crow Canyon